Public Justice Review (PJR) explores in depth specific questions of public justice, equipping citizens to pursue God's good purpose for our political community.
Vol. 9, Issue 5, 2019
Predatory Payday Lending:
A Public Justice Problem
Stephen Reeves (Contributing Editor)
Payday loans are marketed and presented to the public as easy solutions to short-term financial challenges. What many borrowers do not realize until too late, is that the payday loans are easy to get into but are extremely difficult to get out of. This article invites readers to explore the challenges of people who have found themselves in the throes of predatory payday loans and the responsibility of Christian citizens to help address this topic. The good news is that it is possible to end the cycle of debt caused by predatory payday loans and there are individuals, organizations, and agencies doing the difficult work of advocacy and activism. Christian citizens have a moral and Biblical mandate to ensure that the image of God is honored in each person. Public Justice Review (PJR) editor, Kerwin Webb–who has experienced the debt cycle caused by payday loans–explains payday loans, discusses the predatory nature and effects of the loans and invite readers to converge at the intersection of public justice, Christian citizenship and Holy Scripture. Read>>
Vol. 9, Issue 4, 2019
The Returning Citizen:
A Public Justice Perspective on Reintegrating the Formerly Incarcerated
Denise Strothers and Kerwin Webb (Contributing Editors)
7. Returning Citizens: Components of a Successful Reentry
An Interview with Dr. Dean Trulear of Healing Communities
Harrold Dean Trulear, Ph.D.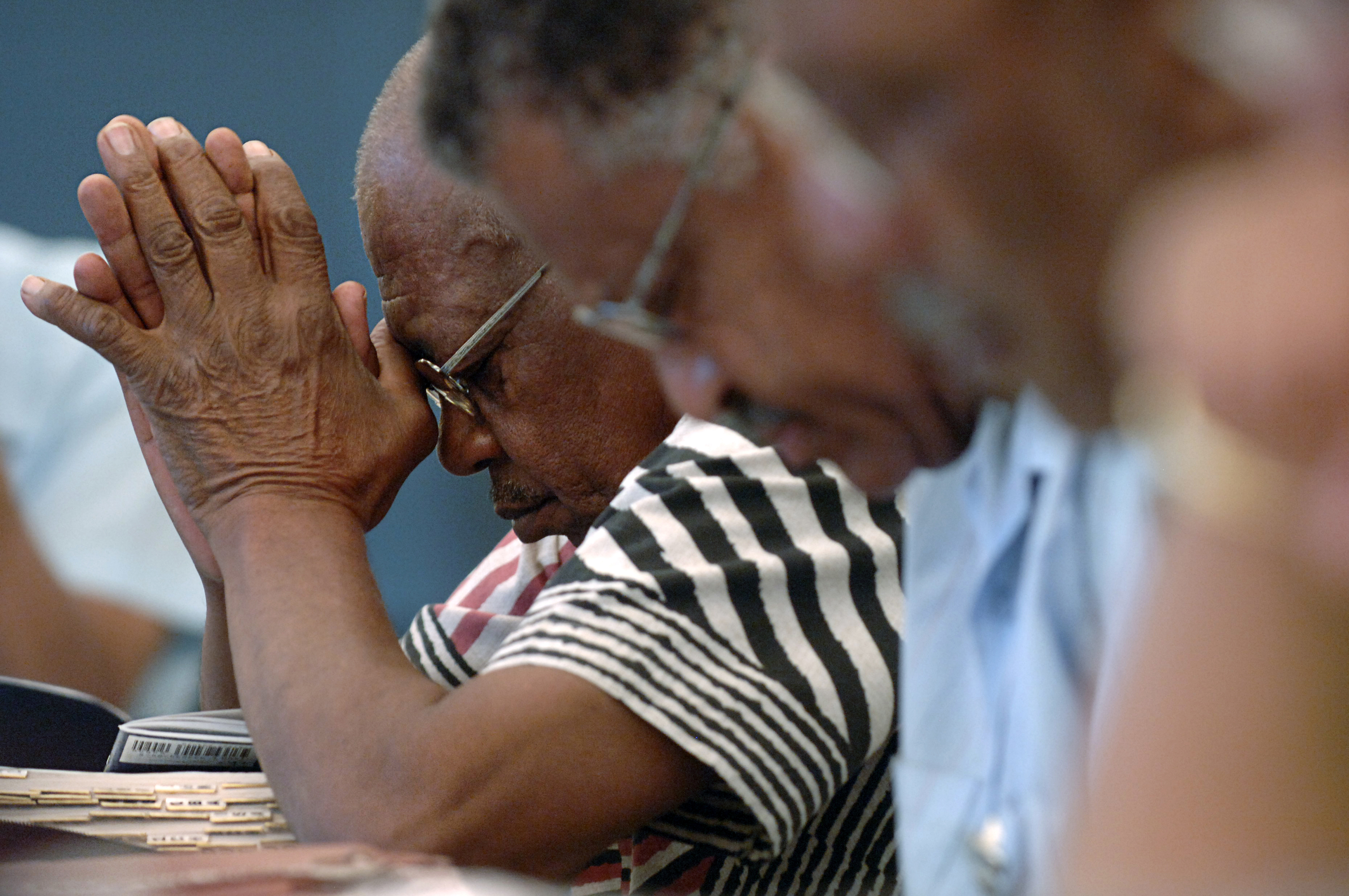 Successfully reintegrating the formerly incarcerated into society is important for individuals, families, and the economy. Fwd.us is "a bipartisan political organization that believes America's families, communities, and economy thrive when more individuals are able to achieve their full potential." The organization's website notes "our criminal justice system poses one of the greatest challenges confronting our country today." Dr. Harold Dean Trulear, an ordained Baptist minister, Associate Professor of Theology at Howard University School of Divinity, and a returning citizen is also the National Director of Healing Communities is a nonprofit organization that assists churches and faith communities for the work of assisting returning citizens, and provides "a framework for a distinct form of ministry for men and women returning from or at risk of incarceration, their families and the larger community." Dr. Trulear spoke with Public Justice Review (PJR) editor Kerwin Webb about the genesis of Healing Communities, the challenges with reintegrating returning citizens, and how one of the most important components of a successful reentry is a good social support network. Read>>
6. Preempting Incarceration: Restorative Justice for Disruptive & At-Risk Youth in High Schools
Suubi Mondesir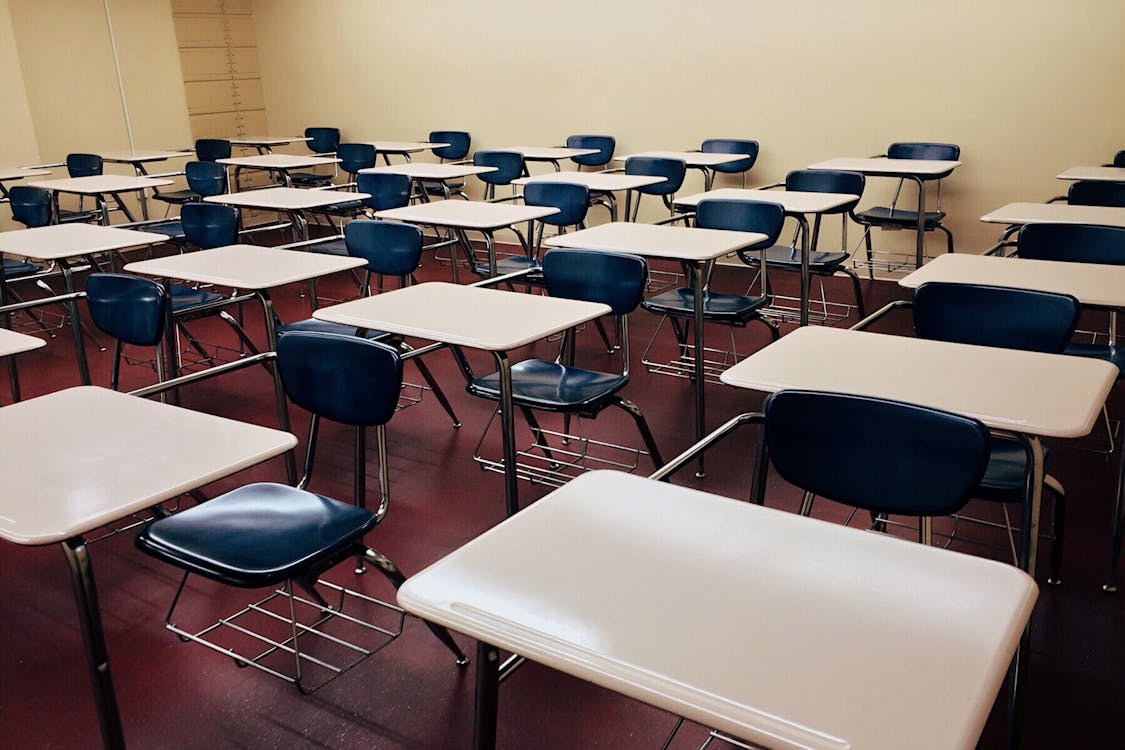 Criminal justice reform is a potent issue at this time in our history. Lawmakers, activists, and other community and faith-based groups are working to reverse the trend of human warehousing in the United States. This article will attempt to spell out the importance and reasoning behind why one approach, restorative justice, should be implemented in high schools for at-risk youth. By focusing on the needs of the victims, offenders, and the involved community, restorative justice in schools acknowledges the extenuating circumstances surrounding the student, and attempts to address smaller issues before allowing they turn into bigger problems, such as crime. Practices such as talking circles, mediation, and meditation can be implemented as an alternative to more disciplinary actions like detention, suspension, and expulsion. A public justice perspective recognizes that school administrators, teachers, parents, and students all play a role in creating a system that will maintain school discipline without placing students on a glide-path to prison. This article attempts to explain why implementing restorative justice practices in schools can engage a number of institutions and help reduce the number of eventual returning citizens. Read>>
5. Mass Incarceration and Families: A Shared Task of Healing
Collin Slowey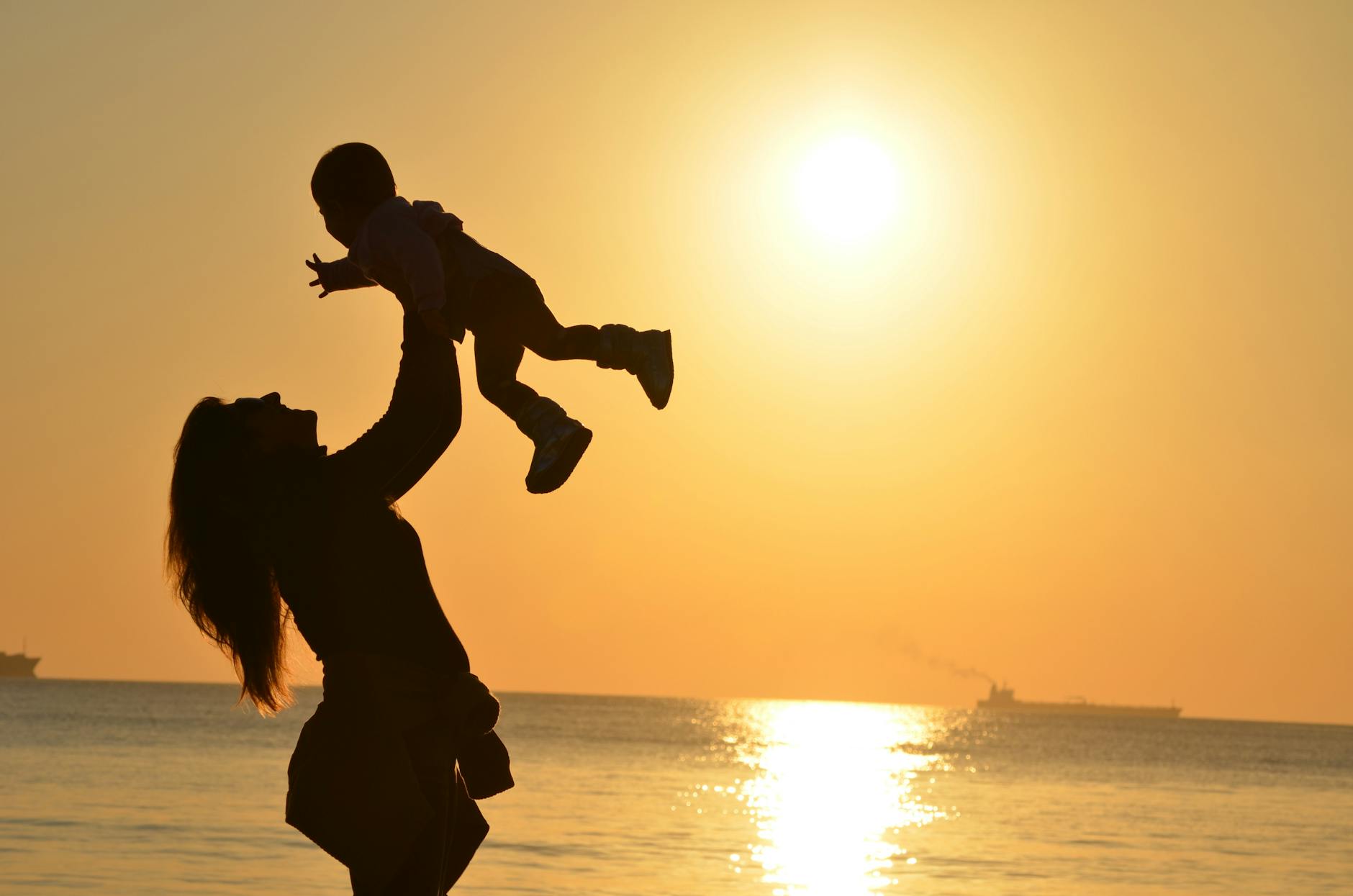 Much of the talk surrounding criminal justice reform
is centered on the
incarcerated population and returning citizens. These major social issues have major social
ramifications, and the full effects of our prison
crisis are actu
ally far more extensive than most
Americans probably realize. Political science student Collin Slowey reflects on a new report by
FWD.us that reveals the depth and breadth of the wounds that mass incarceration has inflicted
on
American families.
Read>>
4. Turning to the Community for Reentry Housing:
Collaboration between Public Housing Authorities and Civil Society to Promote Reintegration
Abigail Stevens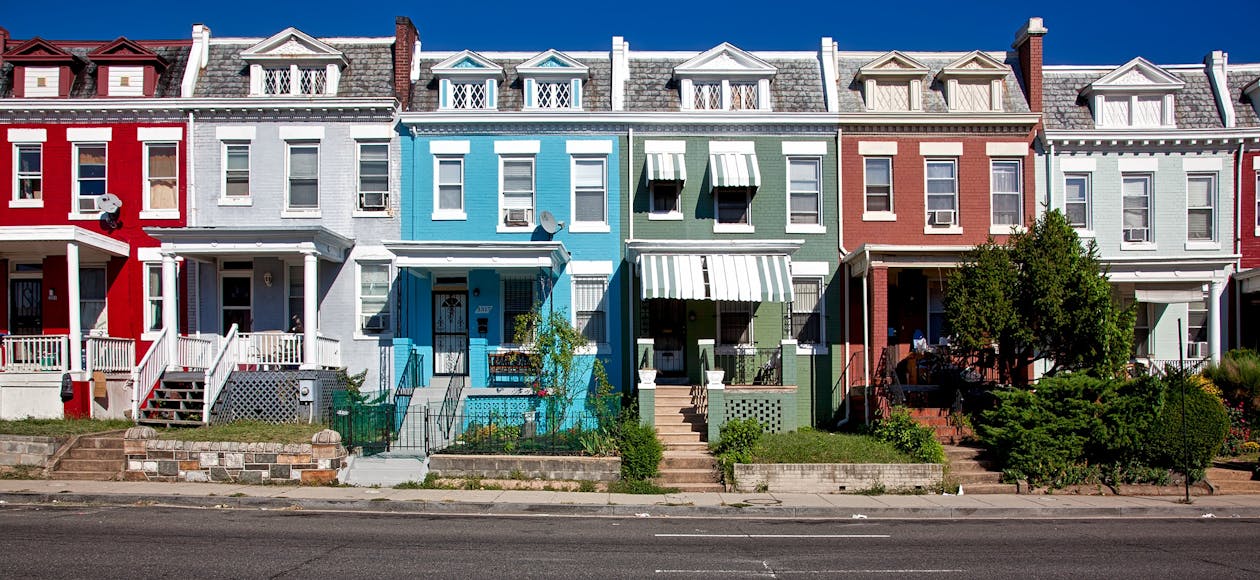 What can the average citizen do for the nine million men and women who are released from prisons and jails each year? Caring for returning citizens in a time of mass incarceration when the United States holds 25 percent of the incarcerated population and three out of four incarcerated people are rearrested within five years can seem to be a daunting and unrelated task for civil society. As issues of mass incarceration and reintegration are brought to the forefront of public discourse, it can be an easy tendency to look solely to the Bureau of Prisons to fix the broken transition from incarceration to freedom. However, being a neighbor to the returning citizens in our communities, churches, businesses, and neighborhoods is more essential than many realize. People of faith have a unique opportunity and responsibility to extend hospitality to returning citizens in the United States. Safe and supportive housing for men and women as they come home from incarceration is essential to their successful reentry. Improving the reentry process to keep returning citizens from returning to prison requires an integrated effort from individuals alongside government and civil society institutions. Read >>
3. Food Security for Returning Citizens in the 21st Century
Pastor Kimberly Luck
The subject of mass incarceration leads to discussions about finding ways to help individuals re-enter communities successfully. Pastor Kimberly Luck explores how returning citizens often face food insecurity and shows how food security can act as a means to reduce recidivism. Using a public justice framework, Pastor Luck shows how both individuals and organizations can advocate for changes in policies affecting returning citizens. Faith-based and community organizations can be part of the process by networking, sharing resources, and creating spaces for stories to be told. This interaction can become an educational opportunity for both returning citizens and the broader community. Returning citizens can share their experiences and give voice to their challenges while simultaneously learning about organizations, programs, and opportunities to become more food secure. As a result, collaborative groups that include returning citizens play a role in advocating for legislation and policies that value the humanity and welfare of all citizens, and promotes flourishing of returning citizens. Read>>
2. Overcoming the Mark of Cain:
The Importance of Education in Reentry
Vicar Erich Kussman, M.Div.
There are countless groups and communities suffering from systemic oppression, and Christians must be ready to acknowledge and discuss this complicated reality in our society. Returning citizens – individuals re-entering society after periods of incarceration – can face insurmountable challenges as they navigate basic tasks, such as health care, applying for jobs, finding housing, pursuing education, or even exerting their right to vote. Criminal conviction seems to carry a life sentence for both the formerly incarcerated and their loved ones. The stigma of incarceration is arguably similar to the Genesis story of the mark of Cain, a curse given to him after he murdered his brother Abel. How can Christians, and civil society institutions, contribute positively to the flourishing of these "marked" men and women? Princeton Theological Seminary graduate, Vicar Erich Kussman, M. Div., writes about creative programs and strategies for supporting returning citizens, drawing upon his own experience serving 12 years in the New Jersey State Prison system. Erich shows how institutions in civil society can help returning citizens overcome the "mark" of incarceration, including a reduction in crime and recidivism, not to mention a restoration of human dignity. Read>>
1. Life After Incarceration:
Maintaining Employment as a Practice Challenge Facing Returning Citizens
Denise Strothers and Kerwin Webb
The term "ex-con" or "ex-offender" is often used to describe an individual who has returned from a period of incarceration. It is common for those who are formerly incarcerated to face barriers related to securing housing, accessing financial aid for college, and even regaining the right to vote. But what happens after a person has paid his or her debt to society? What is the role of institutions in helping the formerly incarcerated resume "normal" life and perhaps even contribute to the common good? This series attempts to provide a public justice perspective on ways the government, concerned citizens, and civil society institutions can aid returning citizens. Bringing her ministry experience and seminary studies to the forefront, co-Contributing Editor Denise Strothers joins with PJR Editor Kerwin Webb to provide readers a robust discussion on the challenges and creative solutions related to supporting the formerly incarcerated. Among the contributing writers for this series are National Director for Healing Communities USA and Associate Professor of Applied Theology at Howard University School of Divinity Dr. Dean Trylear; Director of Operations for the Bail Project and 2016 Just Leadership USA Fellow Shelton McElroy; prison reform advocate Vicar Erich Kussmane (MDiv), who writes from his own experience serving time behind bars; and Abigail Stevens, an Eastern University economic development major, and recipient of CPJ's Hatfield Prize for student-faculty research. These writers share how civil society and governmental institutions might take steps to support the successful reintegration of returning citizens. Read>>
Vol. 9, Issue 3, 2019
Fairness for All:
Does Supporting Religious Freedom Require Opposition to LGBT Civil Rights?
Stephanie Summers (Contributing Editor)
4. Fairness for All: A Better Way than the Equality Act
Dr. Stanley Carlson-Thies
The Equality Act, which would add to federal civil rights laws new prohibitions of discrimination on the bases of sexual orientation, gender identity, and sex, was introduced into the House of Representatives on March 13. Supporters of the Equality Act cl aim that it protects religious freedom, but in fact it would severely constrain many faith - based organizations and persons of faith who simply desire to live by their convictions about human sexuality and marriage without harming others. In this article, f irst published in the e - News of the Institutional Religious Freedom Alliance and being republished as a companion piece to the 2019 Kuyper Lecture given by Shapri LoMaglio on April 25, 2019, Stanley Carlson - Thies presents the Fairness for All framework as a new and better way to protect both LGBT people and religious freedom. Read>>
3. 2019 Kuyper Lecture: Fairness for All: A Framework for Living Together Peacefully
Dr. Stanley Carlson-Thies
Fairness for All (FFA) is an important example of peacemaking and prudential policymaking. In the midst of our society's deep and fierce polarization around LGBT rights and religious freedom, FFA is a careful and prayerful effort to find a way forward. It is a pluralistic framework that better protects rights and freedoms for all in our society, argues Dr. Stanley Carlson-Thies, the Founder and Senior Director of the Institutional Religious Freedom Alliance (IRFA), in this response to the 2019 Kuyper Lecture by Shapri LoMaglio, given on April 25, 2019. The aim of Fairness for All is to present a peacemaking approach to our society's divided views on marriage and sexuality, and to urge Christians to adopt this type of approach in going forward. Instead of battling for political power as the only way to protect the freedom to live and serve consistently with one's worldview, neighbors with different worldviews can devote themselves to setting good examples, to persuasion, arguments and research, and to prayer—seeking to convince, rather than coerce, each other about what is true and best. This is Fairness for All. Read>>
2. 2019 Kuyper Lecture: Does Supporting Religious Freedom Require Opposition to LGBT Civil Rights?
Shapri LoMaglio
Christians promote rather than just tolerate religious freedom — it is a political principle rooted in our convictions about the fallibility of human nature and the limited competence of any government, as well as an affirmation of human dignity. Yet in supporting religious freedom, Christians support the rights of individuals and organizations to live and act consistently with their differing—and even offensive—beliefs (within limits).Fairness for All creates a legal framework that allows both those committed to progressive views on sexuality and those committed to historical Christian views to live as good neighbors. This allows us to carry out our disputes and differences peaceably, rather than using the force of law to restrict the full participation of the other in society. Fairness for All presents a model to protect all citizens and organizations in light of our nation's diverse convictions about sexuality

. Read>>
1. 2019 Kuyper Lecture: Bringing A Kuyperian Framework To Religious Freedom And LGBT Civil Rights
Stephanie Summers
The Center for Public Justice's annual Kuyper Lecture focuses on significant questions of religion in public life and Jesus' Lordship over all creation. Its goal is to inspire and equip Christians to pursue their common calling to faithful citizenship, and to affirm the vital role of government in upholding public justice. This year's lecture, delivered by Shapri LoMaglio at Calvin College on April 25, 2019, explored how to bridge the gap between religious freedom advocates and LGBT rights advocates. To give context for the lecture, Center for Public Justice CEO Stephanie Summers provided some history of the debate between these two groups. Her remarks offer a helpful framing for the idea of Fairness for All, including themes informed by Abraham Kuyper's ideas and practice.
Read >>
Vol. 9, Issue 2, 2019
Populists or Internationalists?
Globalization and Evangelical Tribes
Kevin den Dulk (Contributing Editor)
6. Evangelicals' Responses to the Immigration Debate
Ruth Melkonian-Hoover
Evangelicals, though often portrayed as a right-wing populist "tribe" in their politics, in fact hold quite diverse perspectives on immigration and have reacted in multiple ways to it. Rather than one evangelical tribe with a singular position on immigration, there are—and have long been—multiple responses to the different ethical principles at stake in immigration. Evangelicals believe, identify, respond and engage with immigration in ways ranging from right-wing populist to liberal internationalist. Read >>
5. Evangelical Internationalism in Comparative Perspective: Discerning a Global Social Ethic
Paul S. Rowe
Paul Rowe writes today that while the cultural influence, financial support and power of Evangelical populism in the United States remains influential throughout the world, context clearly makes a significant difference in the appeal of political populism among Christians. Put simply, it is impossible to read contemporary populism among evangelicals through a narrow lens. Read >>
4. Tending the Garden of the Real
Marc LiVecche
Among evangelical Protestants, one significant rift appears between Christian realism and evangelical populism. Marc LiVecche writes for us today that while the Christian realist will share populism's recognition of the importance of national interests, it will reject its more jingoistic expressions, which often stokes an isolationist impulse away from responsible engagement in global affairs. Against this, the Christian realist understands that human beings, made in the image of God, have a divine mandate to exercise dominion—providential care—in creation. Read >>
3. Can We Be Better (Christian) Humanitarians?
Jessica Robertson Wright
How can we better connect our faith with our service to others in a complex global environment? What does it look like to avoid some of the common controversies and pitfalls of Christian humanitarianism? Looking at our history to inform our present efforts and our future work can yield important insight. Heather Curtis provides us with an engaging means to do so in her new book Holy Humanitarians, which explores the rise of American Christian humanitarianism and philanthropy through the work of the Christian Herald, one of the most influential religious newspapers at the turn of the twentieth century. This article discusses Curtis's book and her conclusions about Christian humanitarianism, arguing that we will never arrive at the perfect balance of Christian "charity" anywhere. Our divergent faith traditions and political ideologies will inevitably lead us to divergent humanitarian relief endeavors and outcomes. However, applying a public justice lens to the issues can help us see that the differentiated roles of all of God's divinely ordained institutions is critical to the work of healing and restoration for our vulnerable neighbors, near and far. Read >>
2. Evangelical Tribes? Group Instinct and the Fate of American Christianity
Robert J. Joustra

In this essay editor Robert Joustra reviews the claims of Amy Chua's new book Political Tribes: Group Instinct and the Fate of Nations. He wonders, alongside Richard Mouw's new book, Adventures in Evangelical Civility: A Lifelong Quest for Common Ground, if Chua's language of tribes, groups and super-groups organizes or clarifies the battlegrounds of American Evangelicalism. Are Evangelicals a kind of tribe, and if so, what resources might there be for inter-tribal dialogue and politics? Read >>
1. Evangelical Populists and Their Discontents
Kevin den Dulk
This series address the tension between contrasting narratives of nationalism and internationalism within the evangelical tradition. The concept of populism cuts across those narratives. In this opening piece to the series, political scientist Kevin den Dulk examines the intersection of populism and evangelicalism. While any account of "evangelical populism" comes with numerous caveats, den Dulk argues the phenomenon is real, and the drawbacks of populism are too great to ignore for anyone committed to democratic pluralism. Read >>
Vol. 9, Issue 1, 2019
Faith, Family and the Future of Work
Rachel Anderson (Contributing Editor)
7. Work and Pastoral Care
Rev. Irwyn Ince
Today, Rev. Dr. Irwyn Ince asks what role the church as institution can play in the work lives, both the employed and the under and unemployed, of its members. He arrives at three practices: prayer, promotion, and provision that form a foundation for pastoral care in the church when people face the trauma that comes from unemployment and underemployment. Read>>
6. Dignity in Difficult Work: A Perspective from Health Care Worker Advocates
Interview by Rachel Anderson
Dignity in work can be the privilege of a very white-collar conversation. But much work in the world, and in America, is done outside the office and the coffeeshop. How do Christians think about, and practice, work and its balance in the many trades and sectors that too often go unnoticed in these conversations? Today, contributing editor Rachel Hope Anderson interviews Tish Douma and Susan Siemens of the Christian Labour Association of Canada to find out. Read>>
5. Cultivating a Work-Wise Family
Hannah Anderson
As the new gig economy gives opportunity, it also presents dilemmas, including weakening the barriers between our public and private lives. If we're not careful, argues Hannah Anderson in this week's Public Justice Review, the arena of public life governed by competition and capital can take over our private lives too. To resist this, families must become work-wise, cultivating virtues and practices that honor our work while preserving the rhythms and norms of the home. Read>>
4. Worshipping My Way Toward a Theology of Work
Gideon Strauss

For CPJ Fellow Gideon Strauss, theologizing about work is not in the first place a scholarly practice. Instead, he argues, it emerges out of the interaction between his lived experience of the Bible and his lived experience of working in the historical times and political places in which he finds himself. Strauss says this emergence happens more often than not while praying the Psalms. In this piece, Strauss shares how the Psalms are paradigmatic for prayer, and worship is paradigmatic for work. In this way, he uses worship as a way towards an understanding of his own work. Read>>
3. How Working Parents are Changing What It Means to be "Involved"
Bekah McNeel

In interviews, working parents explain that while they may not expect to be able to be "involved" with every aspect of their children's school career, they do find ways to provide essential emotional and academic support. For many, these ordinary irregularities and responsibilities of parenthood yield a precarious work-life balance. Emergency circumstances and irregular work schedules—both of which are likely to occur in the lives of low-income families—can lead to imbalance that is, at times, intractable. Read>>
2. Which Side Are You On? Christianity and Labor in an Age of Inequality
Heath Carter

While any number of denominations still have pro-labor social teachings on their books, Christian support for unions has largely collapsed in recent decades, hastening not only the demise of organized labor but also the dawn of a New Gilded Age. Believers who are concerned about runaway inequality in the present should consult the past. There they will find a robust tradition of pro-labor faith and practices, cultivated first and foremost at the Christian grassroots. Insofar as this tradition prioritizes justice and solidarity over untrammeled economic freedom, it resonates as provocatively today as it did in the heyday of the early labor movement. Read>>
1. Work for the Sake of the Family
Rachel Anderson

One of God's good purposes for work is for our work to be done in service of others, including our family and community. As our economy undergoes changes that may impact the nature of work and the types of jobs in which people work, how will these changes affect family and community? Work that is more flexible and less structured around the typical rhythms of a workweek presents opportunities as well as challenges to families. Families must redouble their attention to family time. Institutions outside the family, like unions and the social safety net, and may play a valuable role in helping families secure work that supports rather than strains family life. Read>>
Vol. 8, Issue 5, 2018
Public Justice in Review
Byron Borger (Contributing Editor)
6. 2018: Political Discipleship in Review
Vince Bacote

CPJ Fellow Vince Bacote reviews the year in political discipleship: what does it mean to follow Jesus in the politics of 2018? Reviewing books from Amy Black, Patrick Deneen, John Fee and Fred Van Geest, Bacote finds a diverse set that reaches within and beyond the Christian tradition. It equips us to be disciples whose proclamation and practice reflects an appreciation of the opportunities of political engagement, while maintaining an ultimate hope in God rather than politics itself. Argues Bacote: worshipping God above all, with politics as one dimension of our faithful practice, remains an opportunity and aspiration for us in 2018. Read the article ≥≥
5. 2018: "The Problem of Poverty" in Review
Katie Thompson

What did Jesus really mean when he said, "The poor you will always have with you"? This question should drive Christians toward, not away, from social, civil and political solutions for the economically marginal among us. Today Katie Thompson tackles this perennial topic, close to the heart of Christian social tradition of CPJ: what to do with "the problem of poverty." Reviewing two recent books, Thompson argues poverty requires a civil, social, religious and political solution; a simultaneous realization of norms, for which Christians, and those within CPJ's tradition in particular, have rich resources. Read the article ≥≥
4. 2018: Families Valued in Review
Rachel Anderson

At least since Abraham Kuyper wrote on "the social question" and Pope Leo XIII on Rerum Novarum ("of the new things"), the transformation and challenge of work has been a central question in the Christian social tradition. Fast forwarding to 2018 we find no exceptions: the rise of the "gig" economy provides new, unique challenges that require as robust Christian theologies and practices now as they did then. Today, Rachel Anderson, Resident Fellow at CPJ leading our Families Valued project, surveys the past year to bridge these emerging changes in work, life, and society and see how Christians, in particular, might respond. Read the article ≥≥
3. 2018: Sacred Sector in Review
Chelsea Langston Bombino

2018 has been a busy year for non-profits and activist groups, none more so than in the faith-based sector. As religious communities grow more politically active, the question of not only collaboration and impact, but also of how to "keep the faith" almost always arises. This week, the Center for Public Justice's Director of its Sacred Sector initiative, Chelsea Langston Bombino, surveys the landscape from 2018 on books and arguments that help Christians, in particular, navigate these key issues. Read the article ≥≥
2. 2018: Institutional Religious Freedom in Review
Stanley Carlson-Thies

The past year has been a busy one for discussing and adjudicating deep and abiding differences among citizens, no less so than in the hot button sphere of freedom of religion or belief, and its often-essential institutions. Today, Stanley Carlson-Thies draws a map for us of the most hopeful books of the last year (and a bit) on institutional religious freedom, the pitfalls they signal and the potential for public justice as a way forward. Read the article ≥≥
1. 2018: The Year in Published Public Justice
Byron Borger
In the upcoming weeks, CPJ will offer a handful of essays reviewing some significant books that speak to areas of our research and advocacy. We will strive to offer a "lay of the land," naming books that capture something of the spirit of the age, discerning the perspectives in play within these arenas. Today, our Contributing Editor Byron Borger lays out, with broad brush strokes, the year past from the perspective of major publications on public justice. While an outstanding year for issue advocacy, Bryon argues there is a notable absence of more cohesive, public arguments about how our political discipleship hangs together. Read the article ≥≥
Vol. 8, Issue 4, 2018
Making Peace with Proximate Pluralism
Stanley Carlson-Thies (Contributing Editor)
6. Augustine's Aspirational Imperfectionism: What Should We Hope for From Politics?
Jesse Covington
In today's series finale, Jesse Covington argues that Augustine points us to political faithfulness in light of the full scope of redemptive history. Our hopes for politics include pursuing real goods (could love of neighbor counsel anything less?), but with the recognition that these goods remain tempered, limited, and proximate inside of time. For Augustine, this posture is captured by the image of the pilgrim or sojourner who invests deeply in his current context, but without mistaking it for home. Read the article >>
5.
Religious Liberty and LGBTQ Equality: Civic Pluralism Points to a Path Through the Ongoing Conflict
Nathan Berkeley
Disagreements about human sexuality are as pronounced as ever in American society. In the political domain, issues related to whether and how to protect LGBTQ identities in law are a common focal point for these disagreements, and they can become even more charged when religious freedom concerns are involved. This article points to three considerations for addressing these controversial and difficult issues: (1) that the existence of diverse institutions in American society benefits a diverse population that desires to be served in distinctive ways; (2) that religious liberty claims and LGBTQ equality claims place very different demands on society; and (3) that the multi-dimensional nature of sexual orientation and gender identity complicates their protection in law.
Civic pluralism is a public-legal framework for ordering and applying these considerations in a way that respects, without celebrating, the deep religious and moral divisions in American society. It is a structure for broadly securing the freedom of everyone to establish, and engage with, institutions that align with their core convictions.
202-695-2667
email: inquiries@cpjustice.org
Mailing Address:
P.O. Box 48368
Washington, DC 20002-0368